Apple announces WWDC 2017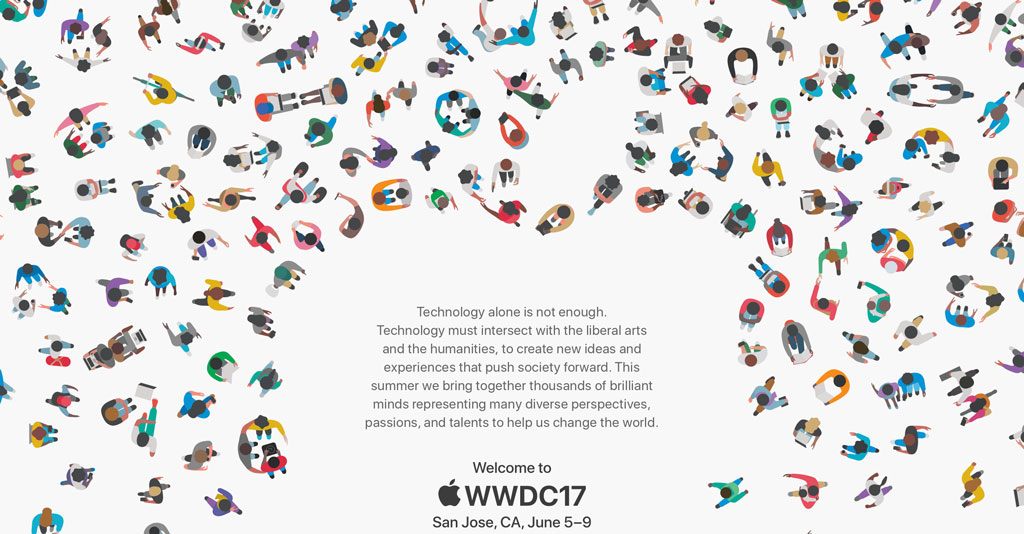 Today, Apple has announced WWDC 2017. It will take place from June 5 – 9 in San Jose.
The announcement today is a little bit surprising because the WWDC used to be announced later in the year. Last year, this happened two months later in April.
Apple says:
Apple's developer community will come together at WWDC 2017 in San Jose, California from June 5 to 9 to learn about the future of Apple platforms and connect with thousands of developers from all around the world. In addition to the activities planned for conference attendees, a variety of other exciting developer events will take place throughout the city.
As last year, there will be ticket lottery and the registration opens Monday, March 27 at 10:00 a.m. PDT.
The banner used to be an indication what the WWDC will be about. This year, there are a lot of people socialising and some of them are using technology. So there are a lot of possibilities what the main topic of this year's WWDC will be: Social sharing features, wearables,…?
For more details take a look at Apple's developer site.
References
Title Image: developer.apple.com